See a card you love?
Click on the card to view or purchase.
Petaluma Pet Pals Organizations
Shop for PPP cards featuring rescued animals.
Petaluma Pet Pals rescue, rehabilitates, foster and find loving homes for dogs and cats that would otherwise be euthanized in a high kill shelter. To learn more about Petaluma Pet Pals visit www.petalumapetpals.org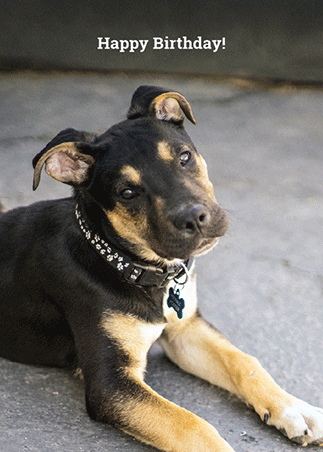 Inside: From one young pup to another.