See a card you love?
Click on the card to view or purchase.
NORCAL Golden Retriever Rescue
Shop for NGRR cards featuring rescued Goldens. Visit golden-rescue.org to learn more about this group and see Golden Retrievers available for adoption.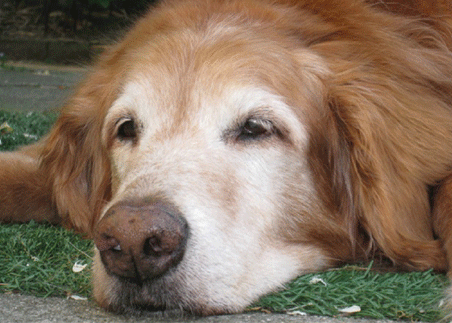 Inside: Sorry to hear you are not feeling well. Hope your tail's wagging again soon.