See a card you love?
Click on the card to view or purchase.
Lily's Legacy Senior Dog Sanctuary
Shop for Lily's Legacy cards featuring rescued senior dogs. 
Lily's Legacy was founded by executive director Alice Mayn in memory of Lily, a 14-year-old golden retriever she had fostered.  Lily was found wandering the streets of Santa Rosa and brought to the Sonoma County Animal Shelter in November 2007.  She had a host of health problems, including a very bad nasal infection and a tumor on her eyelid. Over the next four months, Lily and Alice together battled and survived the tumor removal, the infection, canine bloat, and even a seizure.  When she passed away after developing a blood disorder in February 2008, Alice saw the sanctuary as a mission from Lily; a place where many of the senior dogs who are lost, abandoned, or otherwise find themselves homeless, will have a safe haven in which to live out their days, or stay until a loving adoptive home is found, and where they will receive the love and care they so richly deserve. Visit lilyslegacy.org to learn more about this group and see older large breed dogs available for adoption.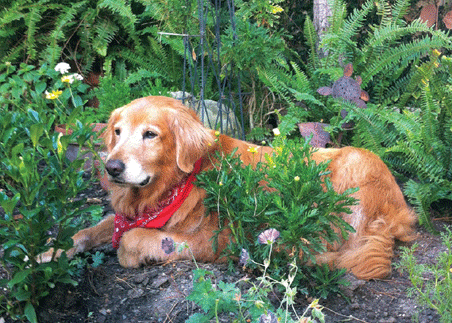 Inside: Thank You.
No items are currently configured.