See a card you love?
Click on the card to view or purchase.
Lake County Animal Services
Shop for LCAS cards featuring dogs adopted from their Northern California shelter. Visit lakecountyanimalservices.org to learn more about this group and their efforts for saving lives of dogs.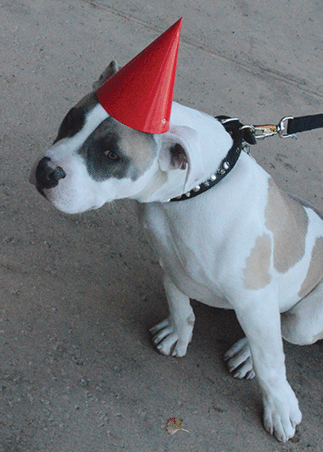 Inside: There's no holding me back from wishing you a Happy Birthday!