See a card you love?
Click on the card to view or purchase.
Golden State German Shepherd Rescue is a 501(c)(3) nonprofit charitable organization. We are a small group of volunteers and have no paid staff, facility, office or kennel. Our volunteers are located mainly in the San Francisco Bay Area.
Our mission is to help German Shepherd Dogs in life-threatening situations, and to educate the public about this highly intelligent and versatile breed. Most of the German Shepherd Dogs we rescue come from the Northern and Central Valley regions of California .
Rescue is not simply taking animals out of shelters; it is also providing that animal with the opportunity through health care, behavioral and emotional assistance, to live out its life in a caring and loving home. Our goal is to find loving new homes for German Shepherd Dogs who are in need of a second chance; most of them have come from animal shelters in Northern California, where they have run out of time.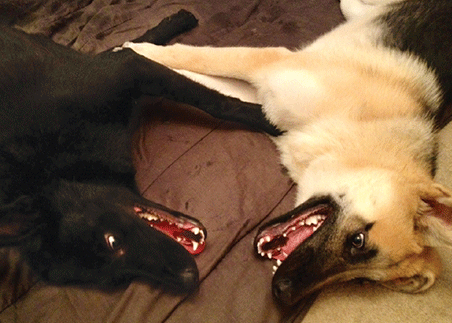 Inside: You're so easy to be with.