See a card you love?
Click on the card to view or purchase.
Golden Gate Basset Rescue
Shop for GGBR cards featuring rescued Bassets. Visit ggbr.org to learn more about this group and see Bassets that are available for adoption.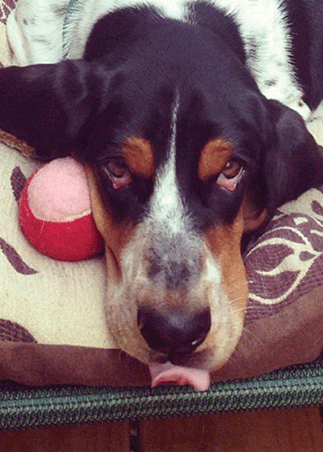 Inside: I'm really sorry I missed your birthday. And your cake. I hope your birthday was happy.